Search Rosenberg Shoes
---
1 Other Results for 'merrel'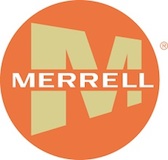 Merrell Shoes was born in the Green Mountains of Vermont in the USA.
A brand for outdoor enthusiasts, Merrell Shoes provides high quality and high performance outdoor footwear which has quickly broadened to include all types of activities and environments, both natural and urban.
The great Merrell range of big mens shoes in larger sizes encourages everyone to 'get outside' whether you are a beginner or a seasoned pro, in the dirt and on the concrete.
...
---