Search Rosenberg Shoes
---
2 Other Results for 'ziera'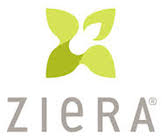 Ziera Shoes are inspired by fashion but driven by comfort.
Ziera Shoes offer a heavenly range of boots, heels, sandals and casual shoes that not only look good but look after your feet. Founded by podiatrists in Hamilton, New Zealand back in the 1930s, Ziera Shoes has grown into a world-wide brand that prides itself on providing footwear that is 'beautiful inside, beautiful outside'....
---
Date Posted: 20 February 2016
The first time I laid eyes on Ziera 'Renegade' I fell in love. 12 months later, they have just arrived in-store (in my size, yey!) FINALLY the time has come to try them on! Yes, I am still totally in love with the design. I have always been rather fond of a military-style boot. The gorgeous leather and amazing comfort I knew would be a given. After all, this is what Ziera are famous for. No question that these boots will be going home with me, and if you come in and try them on I am sure you will leave with a pair or maybe even two!
Us Melbournians are certainly well known for our love of dressing in Black from head to toe, but for me personally...
---