Autumn/Winter styles have hit the shelves.


What a week so far!
With an abundance of boxes still flowing into the store, the girls have been crazily upacking and sorting all the amazing new arrivals. Rachael has a desk overflowing with paperwork and the upstairs office are busy photographing and loading all of this wonderful stock online. We are working as quickly as possible to get stock on the shelves and onto our website, so you can all get a glimpse of our Autumn/Winter 2016 styles.
I myself have been helping out the girls (making quite a mess) loading up our SALE shelves, making way for our new season display. If you're not quite ready to rug up for the cold weather, or just want to stock up for next season, make sure you check out our reduced summer stock. Fabulous shoes at ridiculously reduced prices!
Below you will see the transformation from Spring/Summer to Autumn/Winter. We think the store is looking mighty fine (if we do say so ourselves). If you're lucky enough to visit us in-store, make sure you check out Laura's window display.
We look forward to seeing/talking to you all soon.
Bel x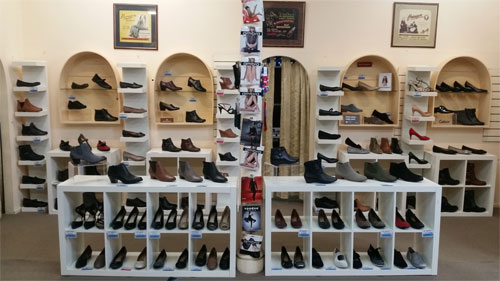 ---
Leave a comment